PrettyPlease was engineered by feline nutritionists as an all life stages food.
Our premium ingredients are individually selected to maximize nutrition without compromising taste. Since health begins with what we put into our bodies, our balanced and delectable formula will promote vitality for your cat—inside and out.
Full Ingredients List: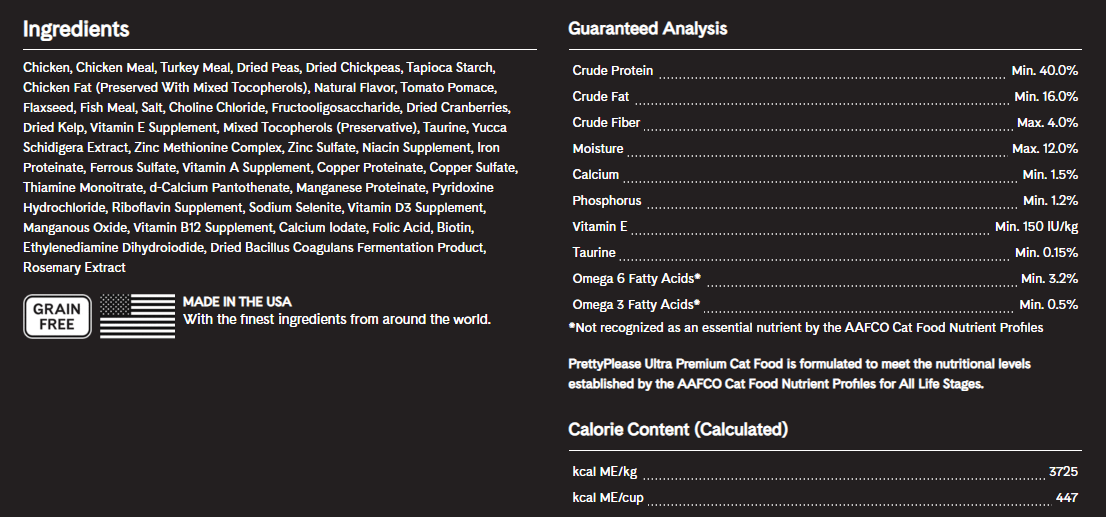 Developed to fit unique feline needs, PrettyPlease provides dynamic amino acids for ideal muscle tone, Omega-6 fatty acids for a silky coat, and micronutrients for cellular function. All of our exceptional ingredients give your cat the energy and support they need to lead a strong and active life.
To learn more about the health benefits of our premium ingredients, [click here].